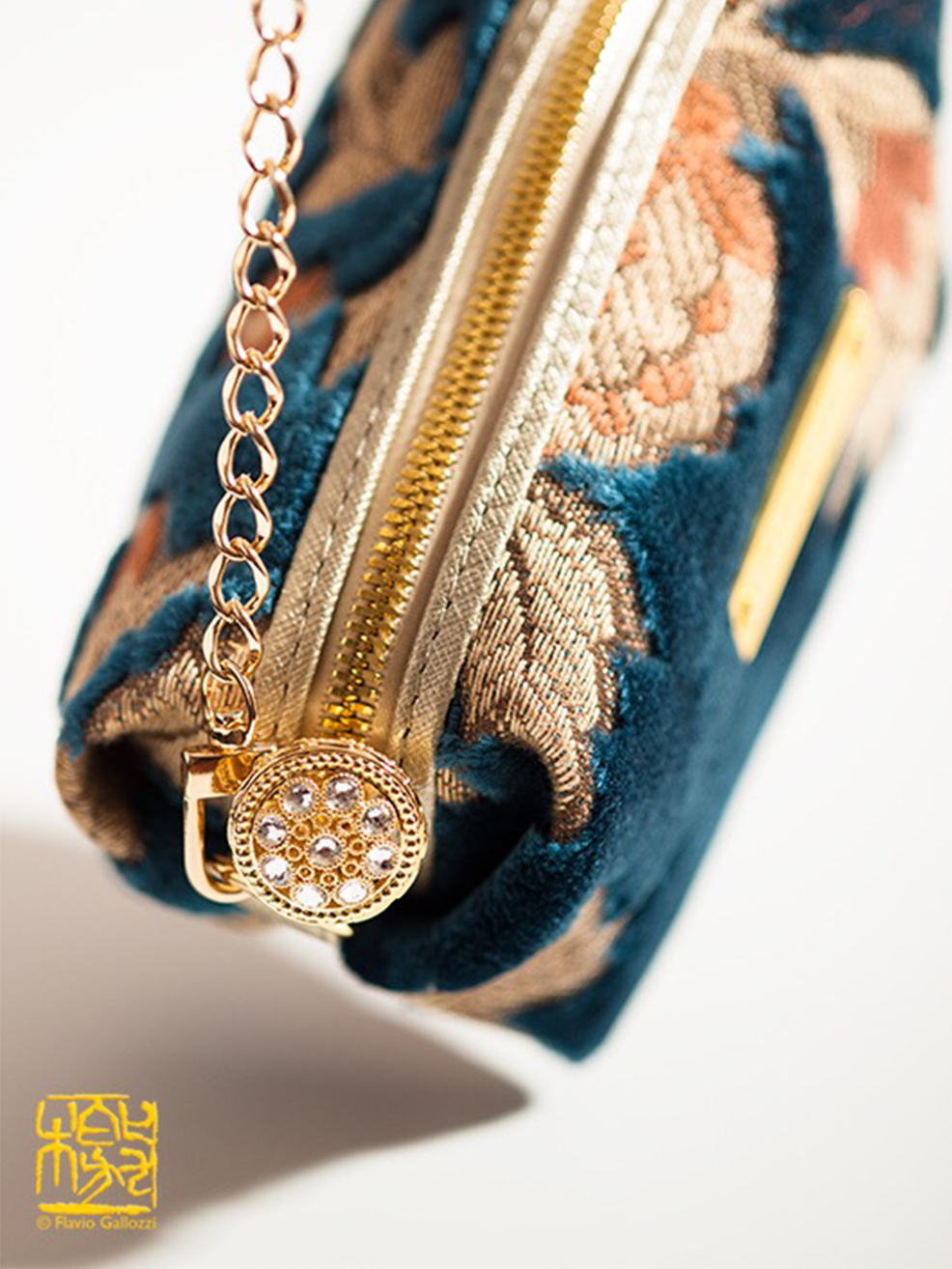 Our focus is to deliver a new paradigm of luxury and quality in high-end fashion in the world, associaing with "Japanese technology" and "Japanese professional craftmanship." What we promise is that you will have complete satisfaction no more than ever with our extremely rich product in jewellry and quality.
Our bag is like a piece of jewellery.
"Kinkazanori" is a weaving technique, employning two fabrics, jacquard and pile, that are woven together as one fabric.
This fabric is used for high-end furniture, which you can see in the Houses of Parliament and State Guesthouses in Japan.
In order to produce a gorgeous bag suitable for the gorgeous traditional textile "Kinkazanori", we attached a jewelled fastner slider as a "Jewel Zip Top ™️", where it is our original product.
The fastner epmloys satin fabric, which is rare for fastner tapes, and the metal part is finished in a gorgeous yet elegant gold colour, as befits Kinkasan weaving.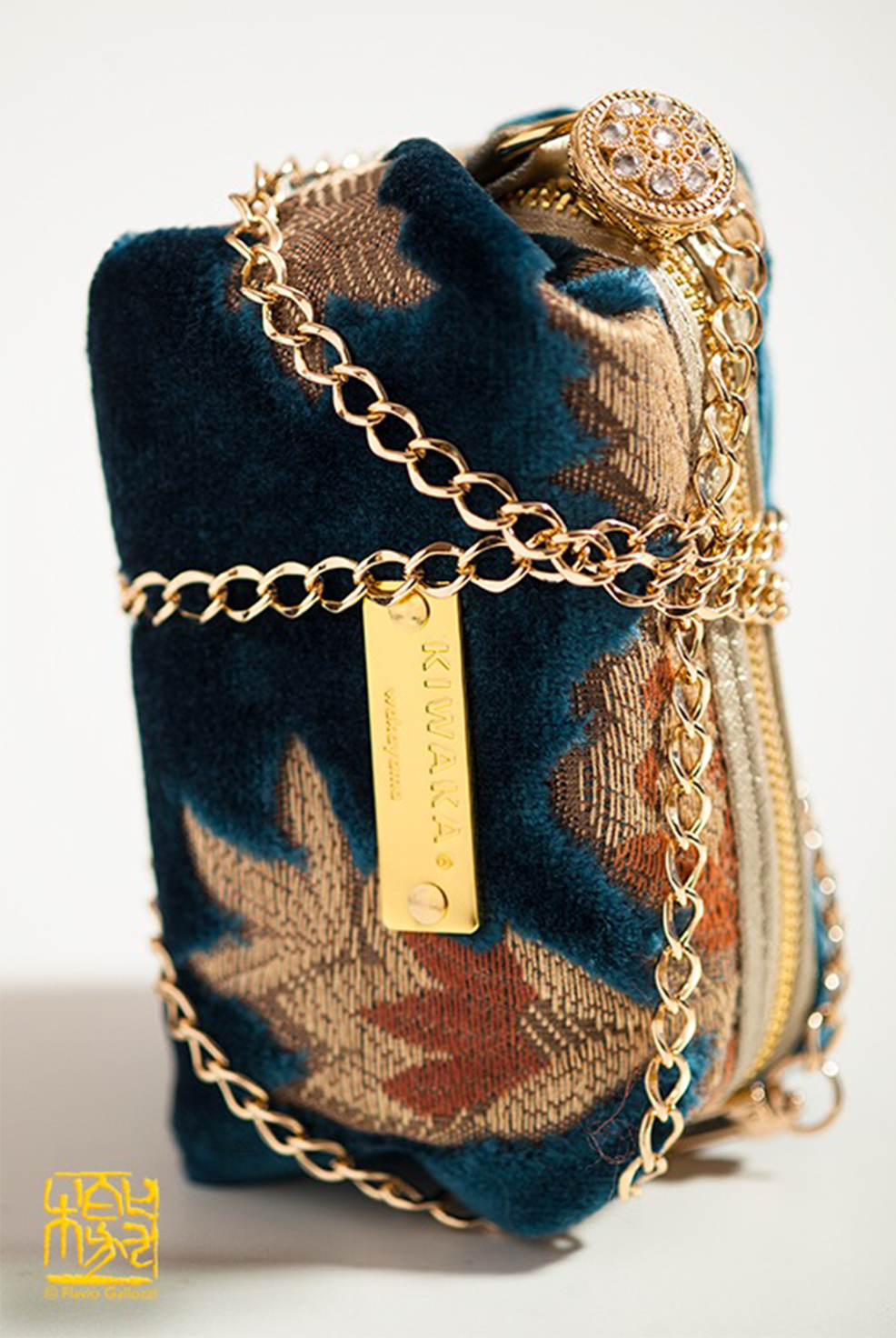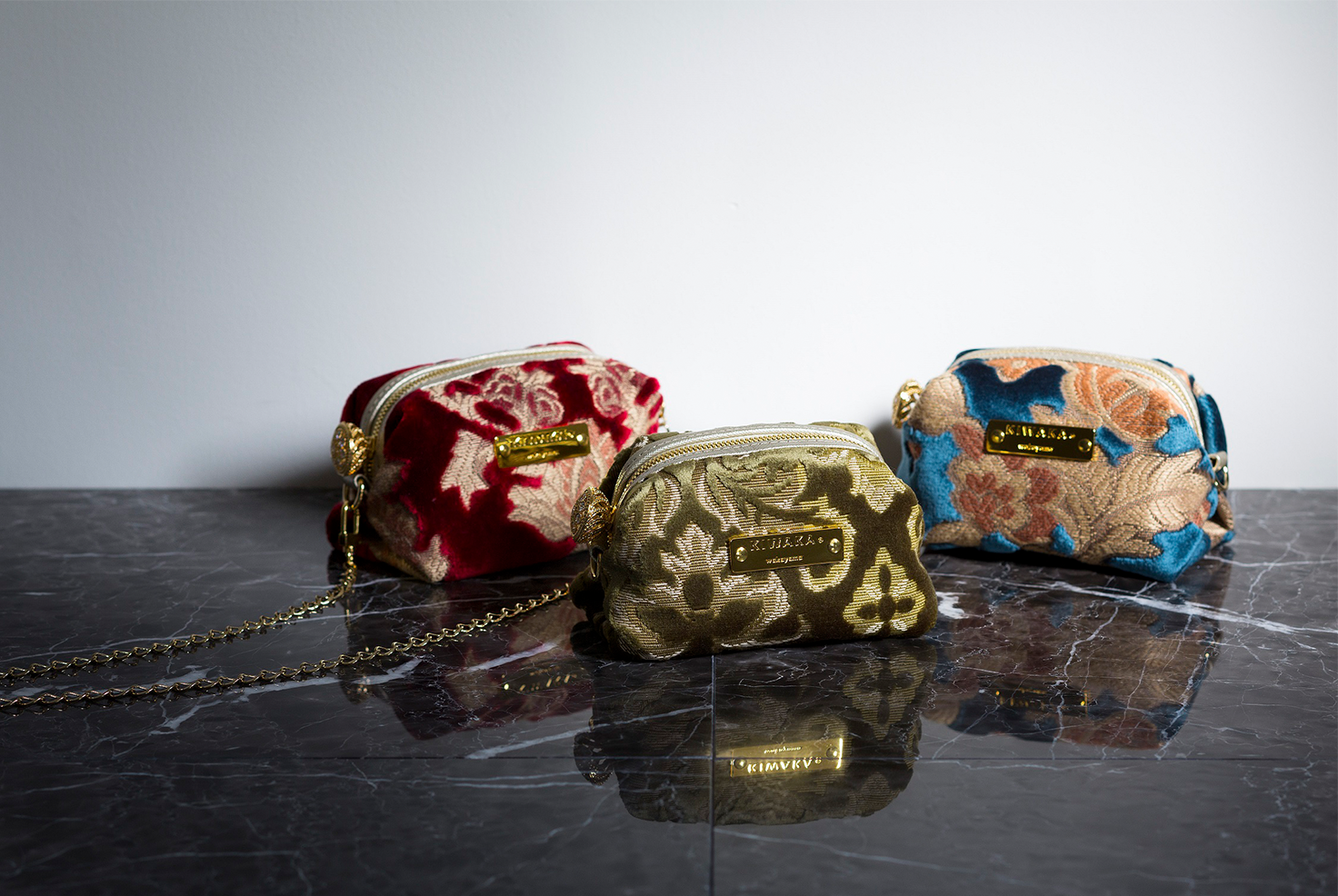 The Jewelled fastner slider is the world's first distinctive zip top with a direct jewellery attachment. The design has been registered under the laws in a few countries. (JPN-No.1578732).
The design shows reminiscent of a gorgeous gold cup, where it was designed and created by Japanese jewellery technicians. Several beautiful luxurious Swarovski crystals are also attached.
The piping and the back of the clutch bag are also made of cowhide dyed in the original champagne gold colour in Himeji-Hyogo, a famous leather production area near Osaka in Japan.
The designe matches both Western and Japanese clothing.
Photographs by
Flavio Gallozzi & Aki Kaibuchi